The Error/ Lode runner: the truth
A downloadable game for Windows
The Error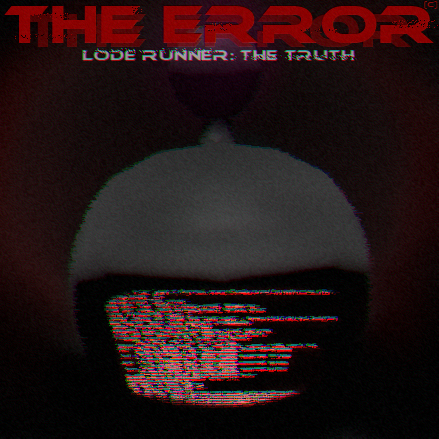 First person version of Hudson soft's Lode runner . I do not own the rights of the characters.
You play the man named Runner .
You came back to the (now abandoned) bomb factory from the previous game. Your idea was to steal the treasures from the underground facillities. Unfortunatly, the elevator crashes and trapps you in the bottom floor. After finding your old weapon, the bombs, you try to escape the underground once again.
Good luck!
[Arrow keys]: move
[Numpad 0]: throw bomb
[Numpad 1]: open door
[Enter]: select menu option
[Esc]: pause

Install instructions
Uses Windows XP or higher. Works with keyboards with numpad only.